Spring has finally sprung – though you might not think it to look at the weather.
Regardless, it's time to get out in the garden and get her ready for a summer of sunbathing and socialising (we can hope, anyway).
We've put together a list of our favourite landscaping trends for those of you ready to show your garden some love. It's time to get your hands dirty!
Vivid Colour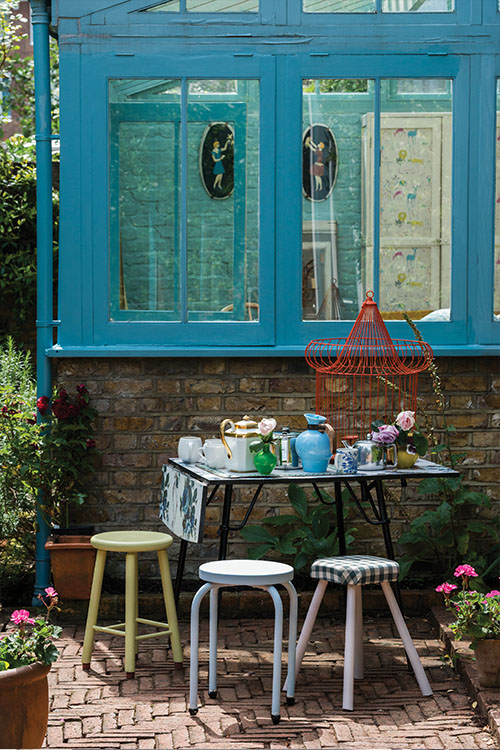 After the dark, dull days of winter, vibrant colour is always a welcome sight. From brightly hued plants like gerbera and hydrangea to pretty pastel fences and painted sheds, colour is all over the garden this year.
Designer paint brand Farrow & Ball offers a full range of beautiful colours for outdoor use. Choose your favourite hues and get to work painting the exterior walls, sheds, fences and furniture.
DIY Pallet Furniture
Sustainability and upcycling are major trends in design right now. Wooden pallets, the kind used to transport goods, are perfect for upcycling. They are discarded in their thousands by freight companies but provide endless opportunity for creating something new, such as garden furniture.
A quick internet search will present lots of inspiration and hundreds of guides for turning a wooden pallet into a stylish piece of furniture. If you're handy with a saw and hammer, consider giving it a go one weekend!
Home Grown Veg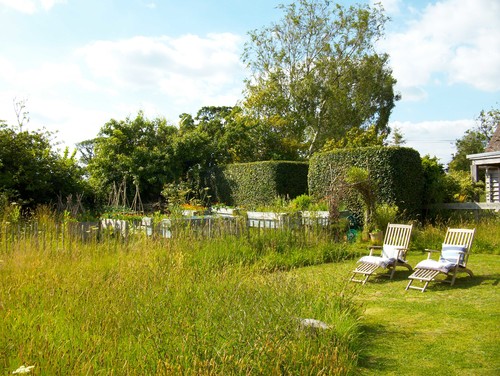 Another aspect of the sustainability trend is eating locally-sourced produce. What could be more local than your own back garden?
Growing fruit and veg is incredibly satisfying. If you've got limited outdoor space, you can even grow some produce indoors, on patios or in window boxes. Nothing tastes better than fruit and vegetables grown by you. It's better for the environment, too.
Deliberately Overgrown
If you don't have the time to keep manicured lawns and perfectly trimmed flower beds, you will love this next trend.
There's so much beauty in nature being left to its own devices. Wild, deliberately overgrown gardens can be as stylish and rewarding as pristinely landscaped yards. The look is simply more relaxed and natural.
The trick to this trend is in choosing a manageable selection of plants. You won't get away with doing no work but planting fewer varieties and choosing easy-care, hardy plants will help achieve a natural, low-maintenance garden.
Outdoor 'Rooms'
This trend started in warmer climates but has slowly moved over to the UK. We're thinking differently about outdoor furniture – those green plastic table and chairs are no longer satisfying our needs.
Fortunately, garden furniture and accessories have become as well-designed as their indoor counterparts. There are more options; including outdoor sofas, rugs and cushions, in a range of styles. As a result, we're creating 'rooms' – living areas arranged around a fire pit, formal dining spaces next to an outdoor oven, and fully-stocked bars. The garden has become the ultimate place to socialise.