Basements; A Valuable Addition to the Home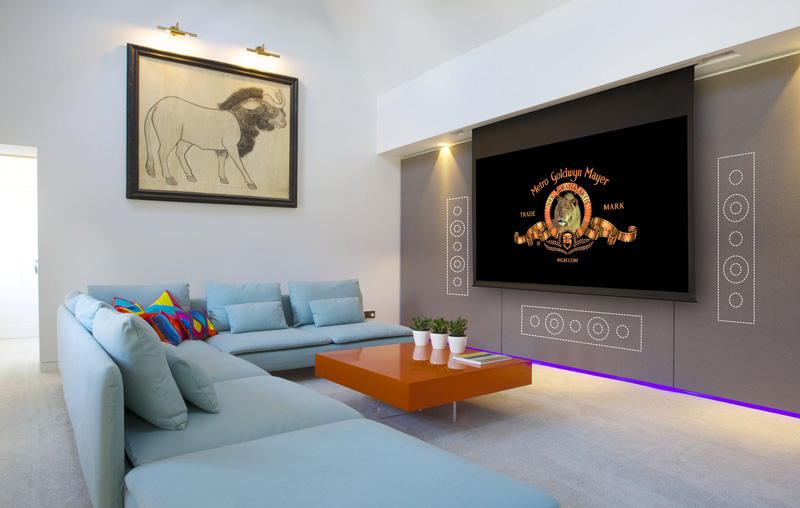 Basements are rarely found in homes in the UK. Less than 2% of new homes have them. Many people who are planning a self-build might deem basements an unnecessary expense. But the possibilities of basements are endless, and can be a great addition to your home.
Read on to find out more about the benefits of adding a basement to your home.
Why do I need a basement?
Basements are a great way to add more space to your home, without expanding the space the house takes up. In the future, more and more houses will need to be built, using more land space, meaning basements are likely to become increasingly popular.
A huge pro is due to thorough waterproofing, and insulation of the surrounding soil, basements are very energy efficient. So one less thing to worry about is shelling out hundreds heating your basement.
Is it expensive to construct a basement?
If you're planning a self-build, including a basement in your plans won't add as much cost to the build as you might expect.
A traditional horizontal extension can be expensive depending on whether you have to buy more land. With basements, the land is already there and you're going to be digging to lay foundations anyway.
It is true that basements do cost a relatively small amount more than other parts of your home. For a self-build, a basement room would cost roughly 2.4% more per m2 than a room above ground.
Do basements require special planning permission?
Permitted development rights do not cover construction below ground level. So you will need planning permission for your basement even if it is not visible above ground. Due to their rise in popularity in recent years, and the likelihood that this will continue to grow, it is becoming apparent that planning rules for basements will have to become clearer.
A must in terms of planning is a party-wall agreement between you and your neighbours, if your basement will be built within three metres of a building.
Will my basement be damp?
No. Modern waterproofing methods make sure your basement will be completely watertight.
There are three different methods of waterproofing, which depending on the type of soil on your land will vary from project to project. You can have a soil survey completed to determine which method will be the right one for your basement.
Water resistant concrete wall: This method is primarily used in new builds, and can either be pre-cast or poured on site.
Waterproof membrane: Suitable for areas where the water level is above the level of the basement.
Cavity drain construction: This method fixes a membrane behind the basement walls and floors, gathering water around the perimeter of the basement which is then pumped out via the main drainage system.
What can my basement be used for?
Basements can be put to many different uses. One of the positive aspects of underground rooms is that soil is an effective insulator that can prevent dramatic heat changes. This is why a wine cellar is a great use for a basement.
Basements are also more soundproof than other rooms in the rest of the home, which is why you could also use yours as a home cinema, utility/laundry room or a playroom for the children. The sound will carry less leaving you to enjoy peace and quiet!
Hopefully your questions about basements have been answered. If there is anything you'd still like to know more about, contact us on 01373 752700.