Are you feeling Fashionable and Daring? Try these Uber Trendy Victorian style Wallpapers in 2018
In recent years, wallpaper has definitely made a comeback in the world of interiors and this will continue into 2018. One of the biggest trends of wallpapers for this year will be exciting and daring designs inspired by the Victorian era. Typically, Victorian designs favoured stronger colours with large prints such as damasks, floral or animal motifs.
So we've found some of the best Victorian inspired wallpapers on the market to offer you some interior inspiration for the new year!
Pierre Pink Wallpaper – Graham and Brown
This pretty and feminine wallpaper is Graham and Brown's wallpaper of the year. The design features a large magnolia print, with lighter pink accents characteristic of the early Victorian era.
The wallpaper also has touches of metallic gold – with metallics set to be a huge trend in 2018, there's no wonder this is the wallpaper of 2018!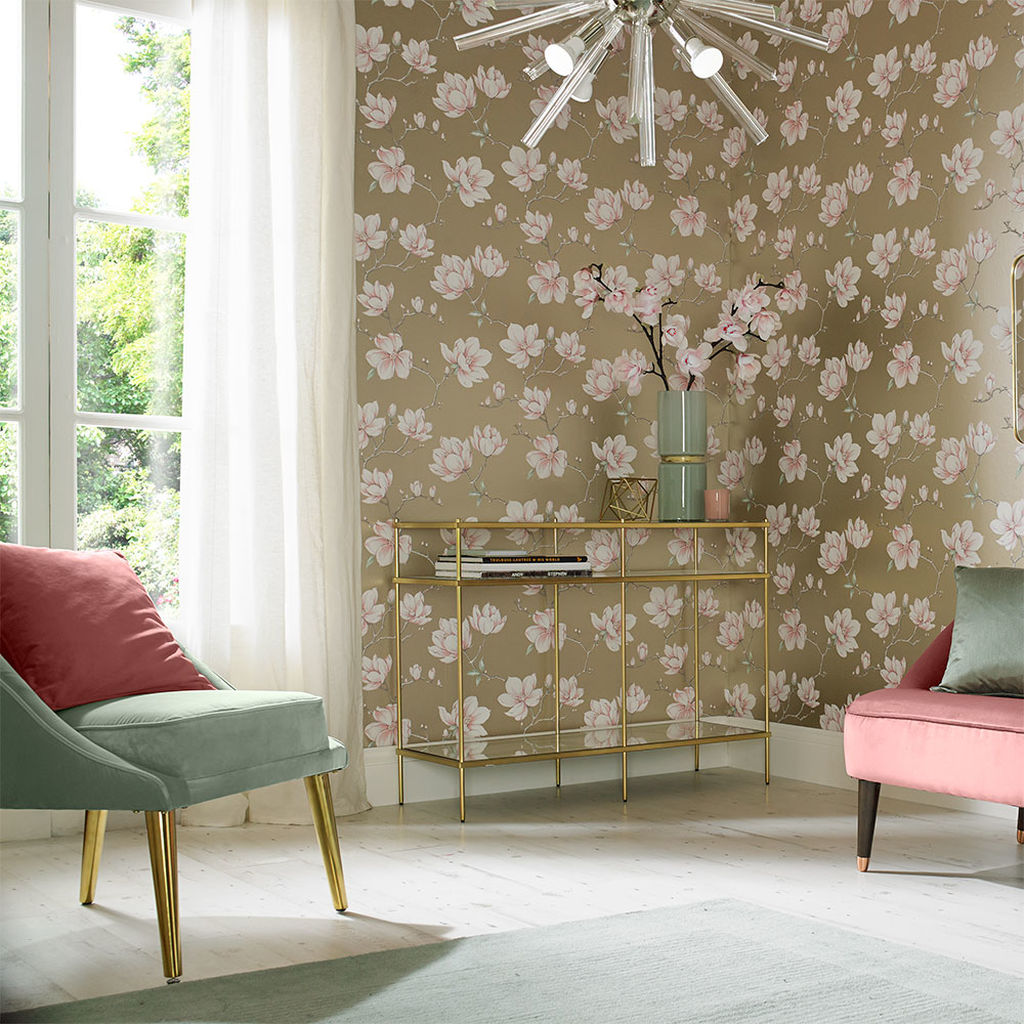 Iona Slate Grey Floral Wallpaper – Laura Ashley
For a more subtle floral design, this Laura Ashley wallpaper would be ideal especially in smaller, low-ceilinged spaces, as the small pattern may be lost in a larger area.
The floral pattern, although smaller, still reflects Victorian design whilst the slate grey colour adds an element of modern style.

Are you finding this post inspiring? Take a look at our Best Homeware Shops in the South West
Monochrome Damask Wallpaper – Belcasi
This monochrome wallpaper features a small damask print on a black background. It is an updated and fashionable take on Victorian damask designs. Due to its dark colour, this wallpaper is best suited for larger rooms and spaces.
Using this wallpaper, you can create a modern and stylish effect, still with a nod toward traditionalism.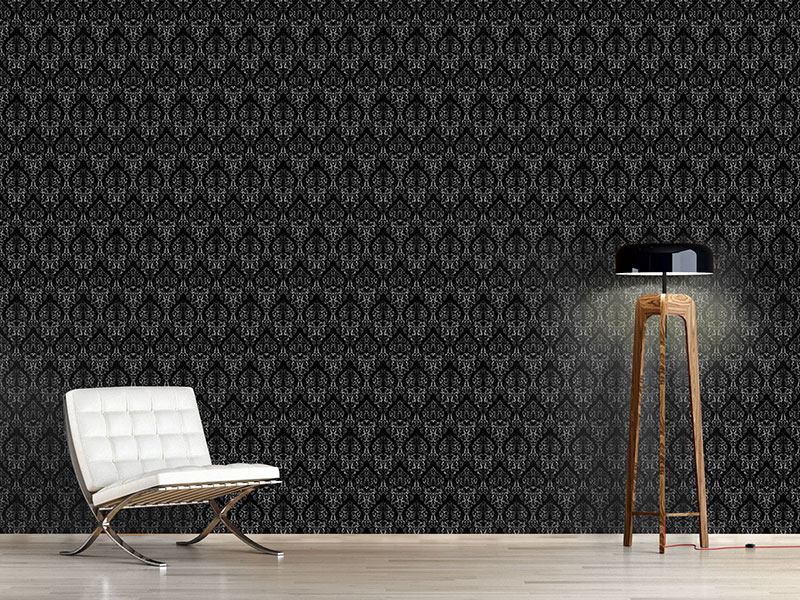 Amazon – Clarke & Clarke
This wallpaper is not for the faint hearted! Its bold design paired with an exotic combination of colours creates eye-catching wallpaper largely reflective of the adventurous choices made throughout the majority of the Victorian era.
If you're feeling daring check this one out. Alternatively, for a slightly more subdued design, wallpaperdirect.com also stock some more colour ways of the same design.

Cole & Son Hummingbirds Wallpaper – John Lewis
This Cole & Son Hummingbirds design wallpaper is elegant and timeless. This white and green print with tiny details of bold, bright colour is our favourite however, there are three other colour combinations.
This wallpaper would be perfect in any space, giving a light feel to the room.
These trendy wallpapers will absolutely transform a room or space, with the elegance of traditional design and the chic touch of modern style.